Frequently Asked Questions
Find answers some of the most frequently asked question about the ConnectBus service.
ConnectBus is an on demand bus service. Unlike a typical public bus service, ConnectBus doesn't follow a fixed route. Instead, our smart technology adjusts the route in real-time depending on where passengers need to travel at the time of booking and picks up anyone travelling in the same direction along the way.
When you're ready to travel, book your journey via the ConnectBus app or over the phone (0345 2638153). You will be directed to the nearest safe location a short walk away from your pickup address to meet your driver in a ConnectBus branded minibus. (Some passengers may be able to arrange a home pick up. Please contact us for more information).
Once boarded, your journey may be combined with other passengers heading in the same direction
ConnectBus covers the Bourne, Stamford and Peterborough area including parts of Rutland and East Northamptonshire. Please refer to our operating areas click here.
The service operates Monday-Friday 7am-7pm and Saturdays 7.30am-6.30pm.
Our app will direct you to a local timetabled bus if one is available for your journey.
Follow these steps to travel with ConnectBus using your mobile phone or tablet:
1. Download the ConnectBus app from the Apple Store or Google Play Store.
2. Click on the 'Sign Up' button in the home screen of the app.
3. Enter the requested information on the first page of this screen. Click 'Next' to move to the second page.
If you don't have a smartphone or a tablet, you can create an account by calling 0345 2638153.
If you have special requirements, such as mobility restrictions or other disabilities that you'd like our drivers to be aware of, please call 0345 2638153 so that we can update your account. A home pick-up may be possible to arrange in certain circumstances.
There are many ways to contact us; Live Chat, Contact Us forms or call and speak to an advisor. Find out the best way to contact us here.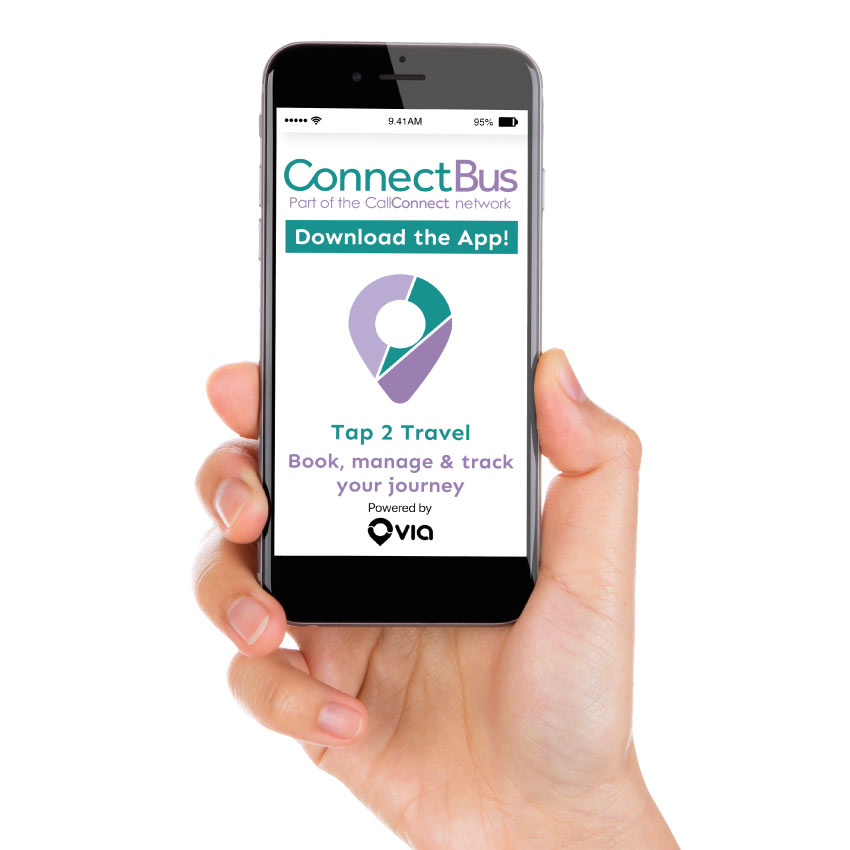 Introducing our new ConnectBus booking app for services in the Bourne, Stamford, Peterborough and Rutland areas. You can now book, manage and track your ConnectBus journey on your smart phone.