Callconnect your on-demand bus service operating throughout Lincolnshire. Since 2001 the Callconnect has been serving hamlets, villages and market towns throughout Lincolnshire and neighbouring counties.
Callconnect is launching a NEW booking app to make it easier to book, track & manage your rides. 
As the app is rolling out throughout Lincolnshire, see below locations currently available. 
*Online bookings can no longer be made for locations served by the app. To find out more about our app services – Click Here
Areas that are not currently served by the app can continue to book through our online booking portal. 
If you would like further information regarding the Callconnect bus service you can call our friendly booking team on:
Visit our Frequently Asked Questions page
Contact us using our form below or call and speak to an advisor. 
Keep up to date with Callconnect news and information.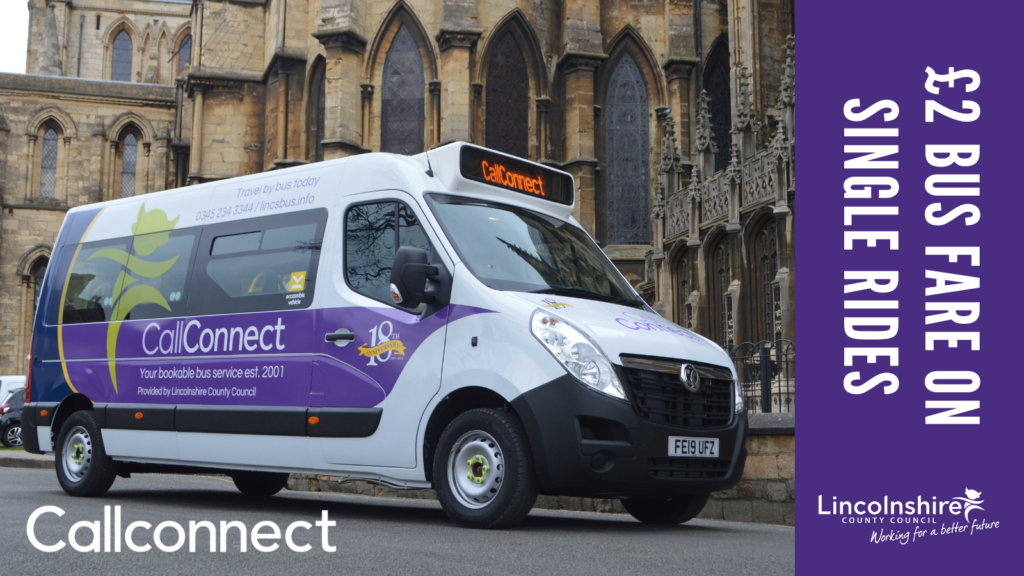 CALLCONNECT single rides are capped at £2 in line with Government initiatives. 
Where will you go next on Callconnect?