We are introducing Contactless payment to the CallConnect network.
Enjoy an easier and faster way to pay. Tap your payment card or device and take your seat!
Soon you will be able to pay for any CallConnect journey with a contactless bank card.
Paying contactlessly for your journey is just like using a contactless card in a shop – simply present your card to be scanned by the bus's ticket machine and the correct payment will be deducted from your account.
Contactless is s a quick, secure and convenient way to pay and reduces contact for safer travel.
See the list of our services  currently accepting contactless bank cards below. We will update as we enable contactless across the whole service.
You may have questions about this new service. See FAQs below and you can always use our live chat if you have any further questions
Happy Tapping
There are many ways to contact us; Live Chat, Contact Us forms or call and speak to an advisor. Find out the best way to contact us here.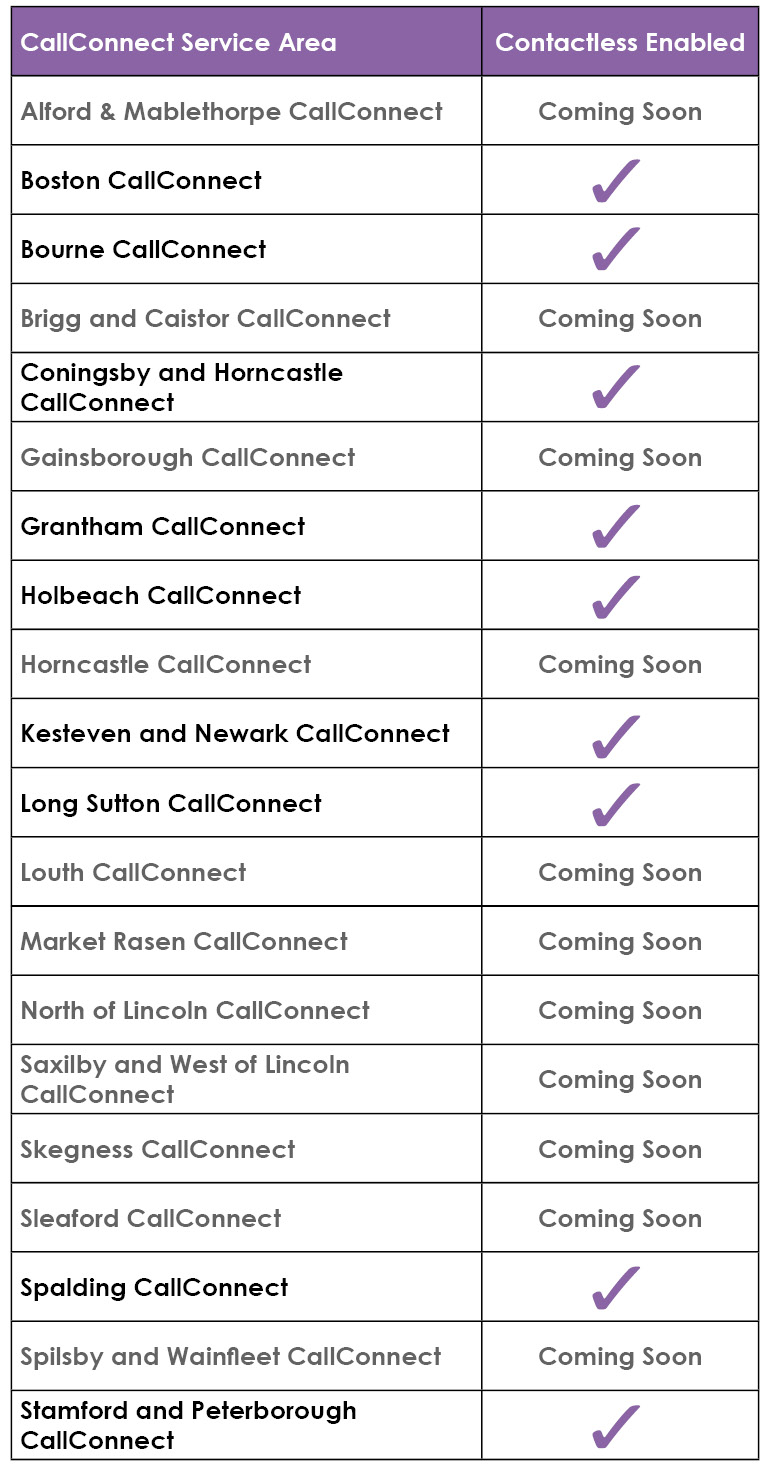 Find CallConnect service areas and timetabled services accepting contactless payment
Here you will be able to see which CallConnect service areas and CallConnect timetabled services are accepting contactless payments.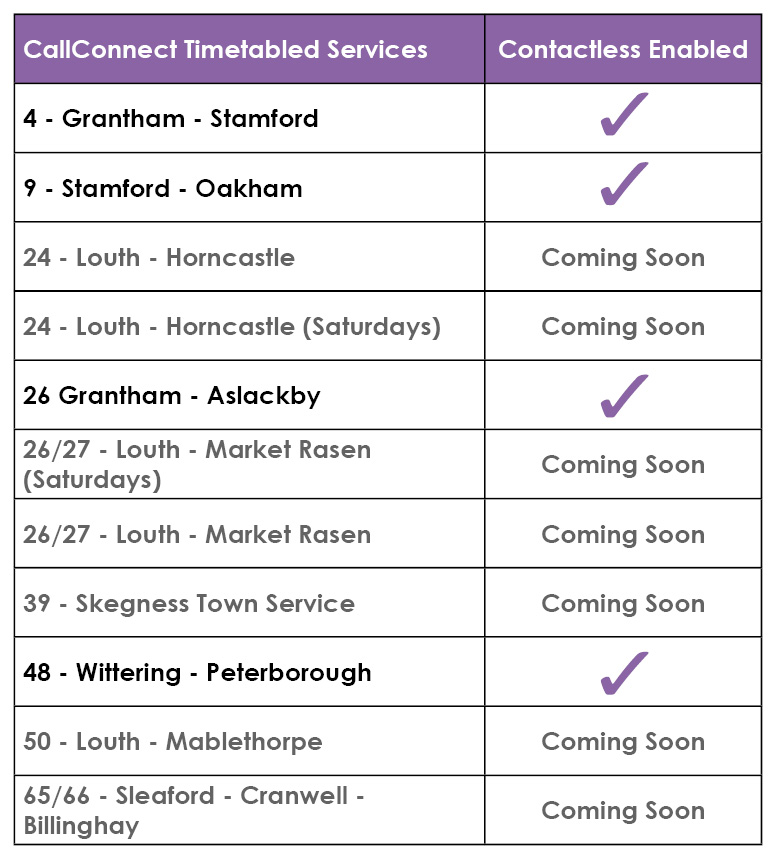 Here you'll find all you need to know about CallConnect. Travel today on our easy to use bookable bus service.