Callconnect is rolling out a new booking app across Lincolnshire. Find out if the app is available in your area and how to sign up here.
If you currently do not have the app in your area or do not book on the app, please register using the below form or call  0345 234 3344 (Lincolnshire) 0345 263 8153 (Stamford, Bourne, Peterborough, Welland).
Register here – Simply complete the form below, and we will email you back with your registration number.
Already a member? Complete the form below, including your registration number, so that you can use the online booking portal to manage your bookings.
Online bookings are not available where the app booking service is in place. 
You can read the Callconnect privacy notice for more information about our data policies.
Contact us using our form below or call and speak to an advisor. 
Keep up to date with Callconnect news and information.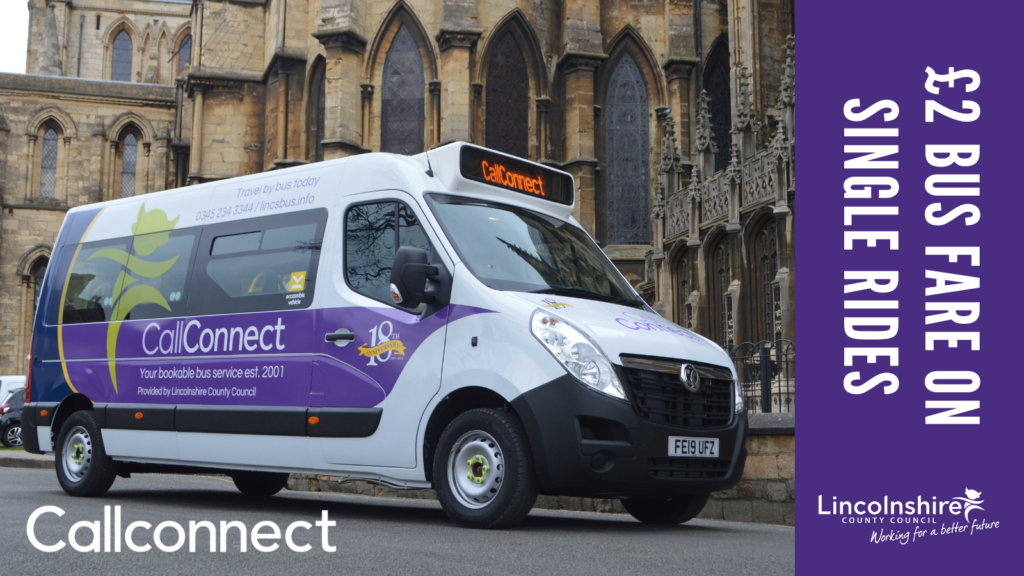 CALLCONNECT single rides are capped at £2 in line with Government initiatives. 
Where will you go next on Callconnect?